Register now to join us!
Date:

Wednesday, September 14, 2022

Time:

Virtual experience will be accessible at 10am (PDT); Live webinar starts at 11am (PDT)

Location:

Renesas' 3D Virtual Experience
Join us to discover how you can easily scale development from Human Machine Interface (HMI) to Internet of Things (IoT) using RZ/G2L group microprocessors (MPUs). Ready to differentiate your development with GUI? We invited our partner, Altia, to join us in a live webinar introducing the solutions available with case studies and a concept-to-workflow demonstration to get you there.
Register to:
Hear directly from Altia and Renesas experts on 'Scaling GUI Development Across RZ/G2L MPUs for HMI and IoT Applications' at 11am (PDT)
View demo videos on RZ/G2L group MPUs, and GUI
Deep dive into RZ/G2L group MPUs by downloading related documents, and viewing an existing on-demand webinar
Presented by: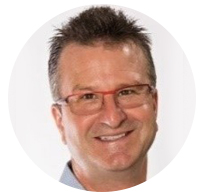 TJ Mueller
Product Marketing and Business Development Manager
Renesas Electronics America
TJ Mueller is Product Marketing and Business Development Manager for Renesas' RZ/G 64-bit MPU product line. His 30+ years of deep semiconductor experience provides customers and ecosystem partners an excellent resource when developing next-generation platforms. TJ holds a B.S. in Electrical Engineering from Stanford University.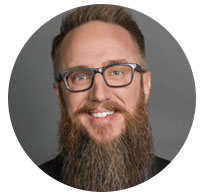 Jonny Slumpff
Product Marketing Engineer
Altia Inc.
Jonny is an Engineering Services Manager leading technical engagements for Altia's customers across the automotive, consumer, industrial, and medical industries. His involvement spanned technical solution architectures as he led cross-functional teams through the full software production life cycle. Also, he developed embedded DeepScreen targets and user interfaces on resource-constrained systems as a Senior Embedded Software Engineer. Additionally, he has architected and written frameworks that leverage hardware pipeline capabilities which enable low-latency graphics animation. Prior to joining Altia, Jonny gained a wealth of expertise in embedded hardware and software, product development and more in various technical and leadership roles with MKS Instruments (RF amplifiers for MRI systems), Diagnostica Stago (robotic coagulation analyzers), and Oxford Instruments (superconducting magnet systems). Jonny has a B.S. in Electrical Engineering from Alfred University.
Submission confirmed!
Thanks for registering. We'll send you an email with full instructions on how to join and your dedicated entry link before the event begins.