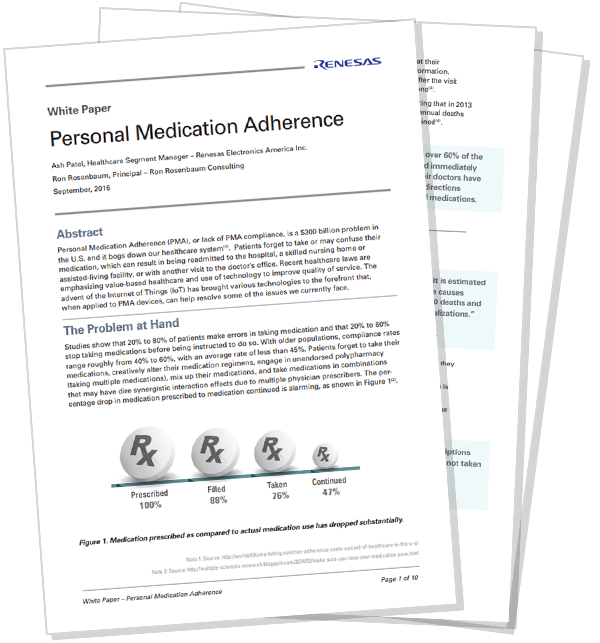 Studies show that poor medication adherence is costing the healthcare system billions of dollars due to medication-related problems. With the advent of the IoT, some personal healthcare issues can be resolved by applying various technologies to PMA devices. Points discussed include:
Today's challenges – statistics and costs
PMA and IoT – enabling connectivity
PMA Reference Solutions
Download the white paper to learn more about PMA solutions.
Fill out the form below to get your white paper