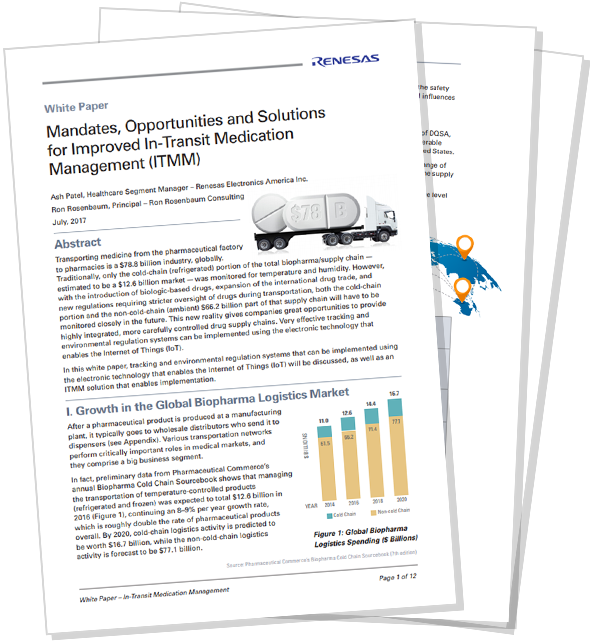 With the growth in transporting medicine safely, efficiently and securely between the pharmaceutical factory and pharmacies, more opportunities are available to companies to provide highly integrated, more carefully controlled drug supply chains. Using the electronic technology that enables the IoT, effective tracking and environmental regulation systems can now be implemented for improved ITMM. Points discussed include:
Pharmaceutical supply chain security
Key issues impacting medication management
How IoT technology provides ITMM solutions
Advanced technology for ITMM applications
Download the white paper to learn more about ITMM opportunities and solutions.
Fill out the form below to get your white paper