Optional Subheadline
Lorem ipsum optional blurb
Welcome to the Resource Center, an area dedicated to product documentation downloads from trade shows such as flyers, datasheets, brochures, slide decks, Renesas webpages, and more. Interested in trying something we featured at the show? Order a sample, development kit, or place a product order to begin your journey today.
Optional Section Head
Satcom mmWave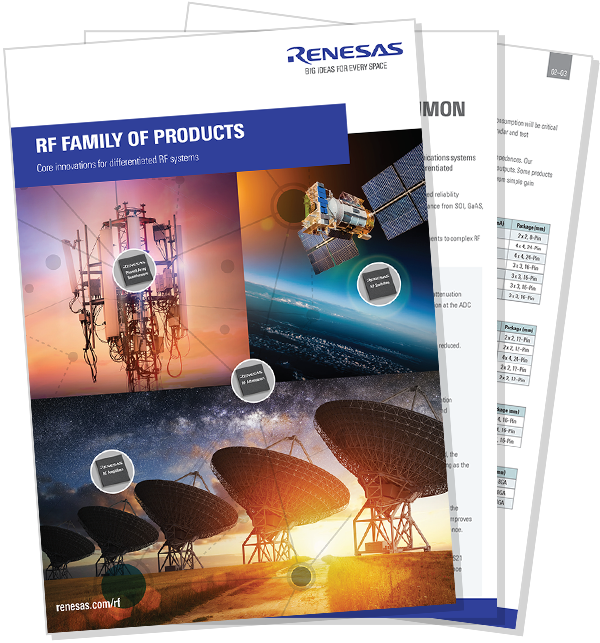 Optional Section Head
Massive MIMO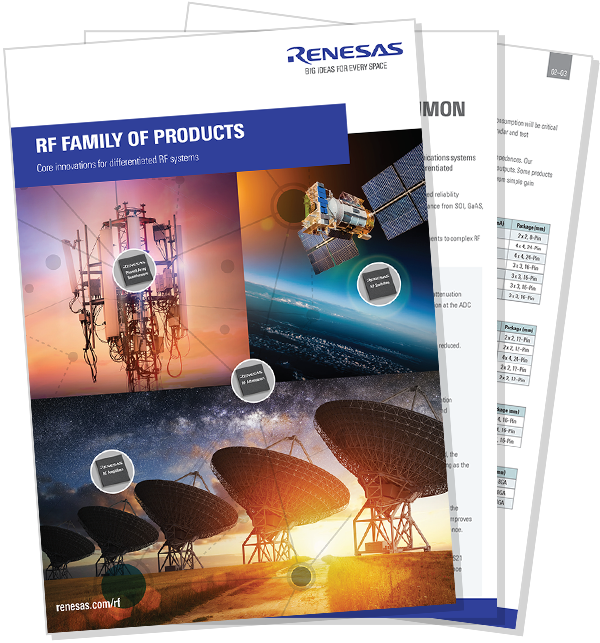 Optional Section Head
Next-Gen Macro Basestation Solutions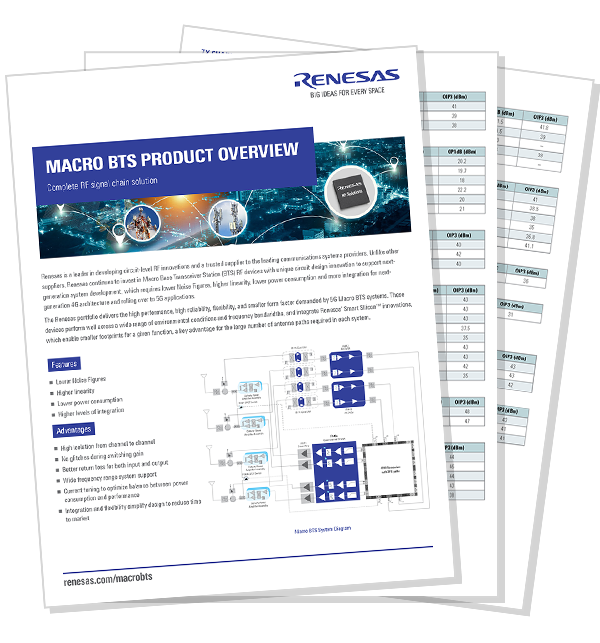 Optional Section Head
High-Performance RF Switch Family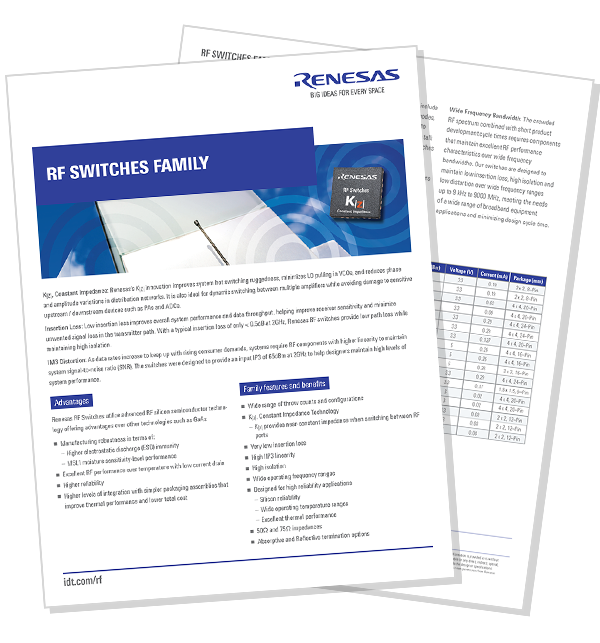 Please contact us here if you'd like our Sales team to send you a copy of any material you've seen or need more information.