On-Demand Webinar
Automated processes such as IoT or Industry 4.0 are identified as keys to the future of industrial production. Machine-to-machine communication will be necessary to build applications with automated processes, and this will enforce all future devices to be able to communicate through standardized protocols known as industrial ethernet protocols.

A module approach is ideal to reduce development effort on the implementation of hardware interfaces, as well as industrial ethernet protocols with the following requirements:
Low entry barrier with a multiprotocol solution and all licenses included
Easy implementation and migration path
Fast time-to-market with tools, a software package, and certifications
The Renesas R-IN32M3 Industrial Ethernet Module solution meets these requirements. The module hardware shape matches a dual port RJ45 which offers a smooth migration path to the Renesas ASSP devices. With the solution kit and the appropriate software package, the Renesas R-IN32M3 is a "three birds with one stone" solution.
Presented by: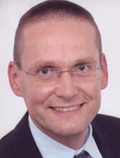 Lars Mickan
Renesas Electronics

Lars Mickan works in the Business Development Department of Renesas' IABD Business Unit. Before he joined Renesas in 2017, Lars was working as a Product Manager for Softing and Tyco Electronics. From 2012 to 2017, he was participating and leading the PA Profile for PROFINET and PROFIBUS. Lars holds Master's Degree in Electrotonic / Automation Control from TU Dresden (Germany).