On-Demand Webinar
Functioning as the next webinar in this series, we will give more detailed guidelines and advice on how to protect data on the microcontroller, which is often unchanged, but stored long-term. Different use cases and data types demand varying security implementations. Potential security threats will also have certain influence on security implementation. With this webinar, a developer should be able to make a plan for their own project and implement the mandatory security measures.
Presented by: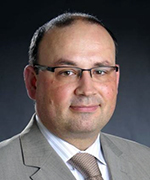 Markus Vomfelde
Sr. Manager, IoT and Infrastructure Business Unit
Renesas Electronics Corp

Markus has nearly 20 years of experience in the semiconductor industry. Working in different application areas throughout his career, security has always been one of his key competencies while supporting automotive and industrial customers.
Register for instant access: