On-Demand Webinar
In this webinar, attendees will learn best practices for implementing software security on Renesas RA MCUs to protect against potential cyber threat risks. In addition, attendees will gain an understanding of the need to secure Cloud connected devices for medical applications like Sterilizer Systems, AEDs, Patient Monitors, and Smart Diagnostics tools in the realm of virus awareness. An example use case will be discussed using a microfluidics lab-on-chip platform that requires a secure boot loader and safe update for firmware images and graphic files.
Presented by: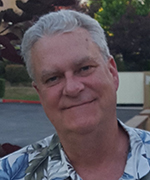 Jay Johnson
Senior Business Development Manager, MCU Ecosystem
Renesas Electronics

Jay Johnson's career in semiconductors spans several decades with experience in sales at Texas Instruments, to leading numerous product marketing teams and sales organizations at Intel, Atmel, and AMD with embedded processor technology. In his current role as Senior Business Development Manager in the Infrastructure and IoT Business Unit at Renesas, Jay works with key customers and ecosystem partners to offer complete solutions to enable new MCU markets in consumer, industrial, and IoT. He has a BSEET Degree from Kansas State University and an MBA, and currently resides in Silicon Valley, CA.
Register for instant access: