White Paper: RL78 Quick Solutions for the IoT Edge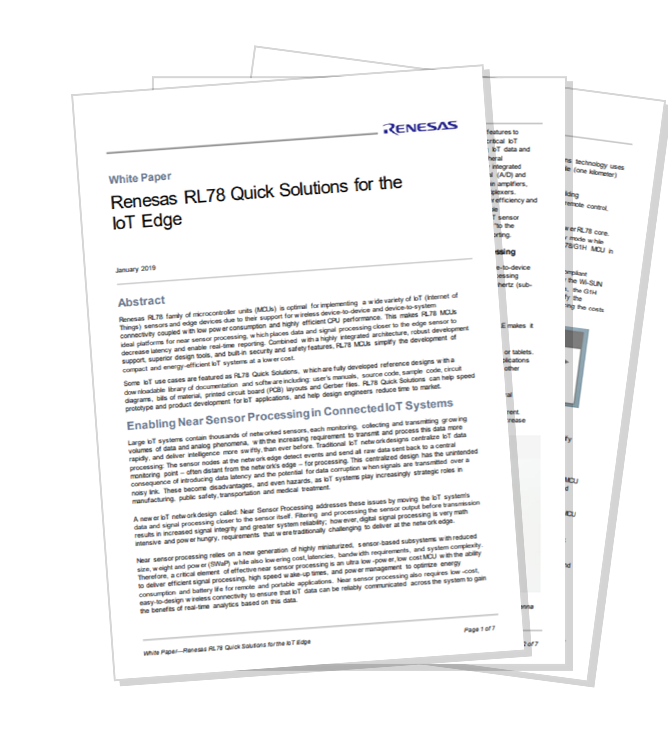 The RL78 family of MCUs is optimal for implementing a wide variety of IoT (Internet of Things) sensors and edge devices due to their support for wireless device-to-device and device-to-system connectivity, coupled with low power consumption and highly efficient CPU performance. This white paper will discuss how RL78 Quick Solutions, "easy to build" solutions that assist in product development, can help speed prototype and product development for IoT applications, and help design engineers reduce time to market. Summary:
Enabling near sensor processing in connected IoT systems
True low power components that reduce energy consumption
RL78 benefits for IoT system development
RL78 Quick Solutions for popular IoT applications: Agricultural Moisture Sensor and Smart Lock
Complete the form to download the white paper.