Webinar: RL78 Quick Solutions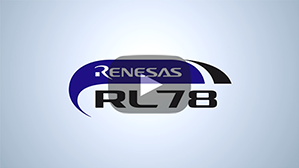 This on-demand webinar will discuss how RL78 low power MCUs, combined with Renesas analog and power products, can create high-performance solutions for a wide variety of applications. RL78 Quick Solutions are easy-to-build reference designs that include a user manual, sample or source code, circuit diagrams, and PCB and BOM information that can help your product development.
Webinar Summary:
An introduction to the Renesas RL78 MCU and its main features
A look at a few possible solutions where the RL78 may be utilized in low power air quality sensor applications
RL78 MCU target markets and application benefits
A breakdown of the PM2.5 Monitor with Portable Battery, Automatic Liquid Dispenser, Handy Vacuum Cleaner, and the RL78 MCUs that make them tick
Presented by:

Rob Dautel,
Senior Manager of Ecosystem,
Renesas Electronics
Rob Dautel is a senior level hardware and software engineer at Renesas Electronics Corp. with over 30 years of experience in design and partner management. He is an expert in digital audio, microcontrollers, electrical systems, and aquaponics. He "speaks" 22 different programming languages and his previous lives include pro audio, video game development, industrial control, and home automation. He is a member of the Association of Strategic Alliance Professionals, the Audio Engineering Society, the American Society for Engineering Education, and holds a Masters in Electrical Engineering from DUT.
Complete the form to watch the webinar on-demand.