On-Demand Webinar
Renesas PCI Express (PCIe) Timing solutions save product development time and money by implementing "Future-Proofing". Future-Proofing means designing a device for use over multiple product generations and maintaining footprint compatibility if next-generation applications need a new device. This webinar explores:
The concept and benefits of Future-Proofing
How Renesas implements Future-Proofing for PCI Express timing devices
Register to learn how Renesas PCIe Timing solutions can reduce design time and development costs for your PCIe designs.
Presented by: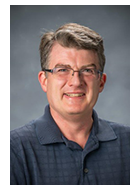 Ron Wade
System Architect, Renesas Electronics Corporation
Ron holds a Master's Degree in Electrical Engineering from Drexel University, where he studied Computer Architecture and the interaction between operating systems and hardware. Ron has held various marketing and product development roles at Integrated Device Technology (IDT) since 2003. IDT was acquired by Renesas Electronics Corporation in 2019.