On-Demand Webinar
Reduce overall design and development time, improve quality, reliability, and eliminate risks with our latest easy-to-use, hybrid digital PMBus family of ultra-high-density ISL82xxM power modules. In this webinar, we will demonstrate:
Best-in-class analog R4™ control loop for unsurpassed input and output transient performance
ISL82xxM high density, high efficiency, and incredible thermal and electrical performance
The fully encased, fully complete power train requiring zero design effort other than integration
10A/15A power modules with and without PMBus, and all pin-pin compatibility allowing system level tweaking
Register now to learn how ISL82xxM power modules can help your next design.
Presented by: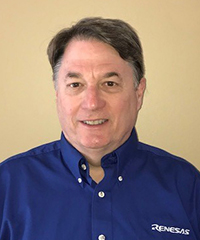 Brian Daugherty
Principal Marketing Manager, Industrial Analog & Power, Renesas Electronics
Brian is responsible for power modules, LDOs, SMPS controllers, and advanced technology products. He has over 30 years of power systems design expertise and field engineering.