On-Demand Webinar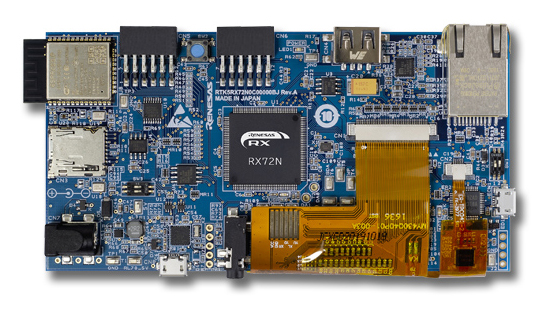 The latest RX 32-bit microcontrollers – RX72M, RX72N, and RX66N – realize equipment control and network function with a single chip for applications requiring high real-time performance, such as industrial robots, general-purpose inverters, programmable logic controllers (PLCs), and remote I/Os. Join us in this webinar to find out how the latest RX MCUs bring you outstanding real-time performance, network, and HMI functions with the following key features:
Industry's fastest on-chip flash memory with read operations at 120MHz
4MB on-chip flash memory and 1MB on-chip SRAM, eliminating the need of external memory that slows down the read-speeds
Single-chip solution to support high-resolution graphics and wired/wireless network due to large on-chip memory
Presented by:

Michael Sarpa
Product Marketing Manager, RX Products & Solutions
Renesas Electronics

Michael Sarpa is responsible for product marketing and customer development for Renesas' flagship RX 32-bit MCU product line. RX MCUs are at the heart of all aspects of IoT development from the node to the cloud and Michael's 25+ years of experience working with and supporting embedded developers provides customers and ecosystem partners an excellent resource when developing next-generation platforms.
Register for instant access: