On-Demand Webinar
Inductive position sensing is changing the game for industrial motor commutation as demands for high performance, high efficiency, and cost efficiency increase, particularly for multi-sector applications.

The IPS2200 is a magnet-free, inductive position sensor IC that can be used for high-speed motor commutation as an absolute position sensor in industrial, medical, and consumer applications.

Stray-field immunity, through-shaft capability, lower weight and smaller size, as well as a substantial BOM optimization make the IPS2200 the ideal alternative for resolver replacement.

In this webinar, you will learn:
How sensors are used in motor commutation
The value of inductive position sensors and what problems they solve
Benefits of using the IPS2200 for motor commutation applications
Presented by: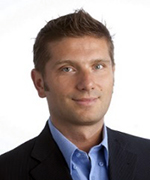 Ruggero Leoncavallo
Product Marketing Manager
Renesas Electronics

Ruggero Leoncavallo works as Product Marketing Manager for the Inductive Position Sensor group at Renesas. He is based in Austria and is responsible for the inductive position sensor product line strategy and execution.