Buy Direct from Renesas
How it works:
To find the direct buying option, click on the 'Product Options' tab within a product page. Then, look for the shopping_cart icon next to an orderable product name. This indicates that a product is in stock and available to purchase directly from Renesas. Clicking the shopping_cart icon will open a box that contains a yellow "Buy Now" button, which adds the product to your shopping cart in one click. Then, simply click "Checkout" to complete your order.
If direct buying is not available for the product you are interested in, you always have the flexibility to purchase through our many worldwide distribution partners.
Benefits for you:
Buy direct from Renesas with fewer clicks
For the first time, customers can choose the convenience of buying direct from Renesas, a more streamlined experience.
Real-time view of in-stock products
The shopping_cart icon appears next to orderable products that are in stock and available for direct purchase from Renesas. A final inventory check will occur when your order is submitted to ensure products are available for immediate shipping.
Fast, tracked shipping worldwide
Upon checkout you can select the shipping option that best meets your timing, and you'll receive notifications to help track the status of your order.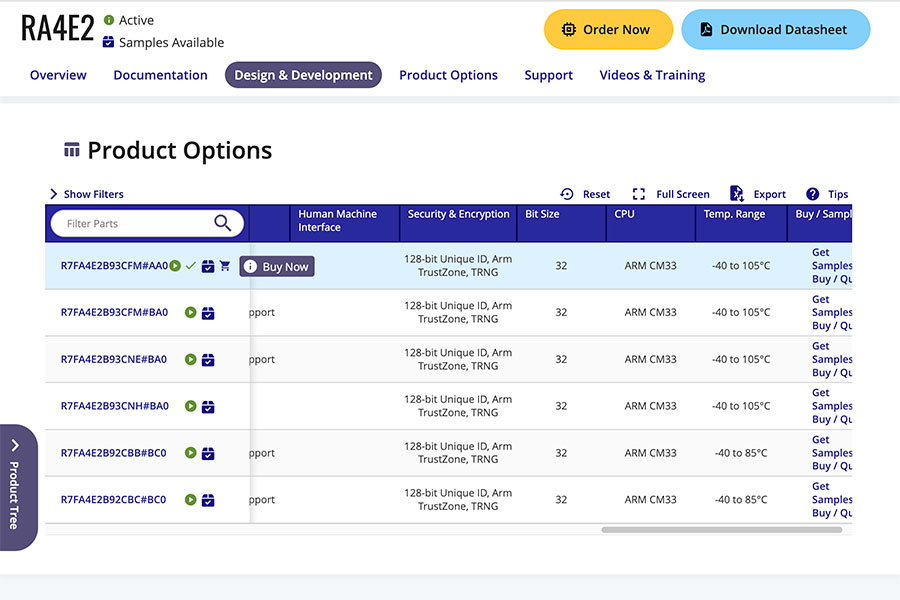 Step 1 Find products with an adjacent icon. Click the to view available inventory and pricing.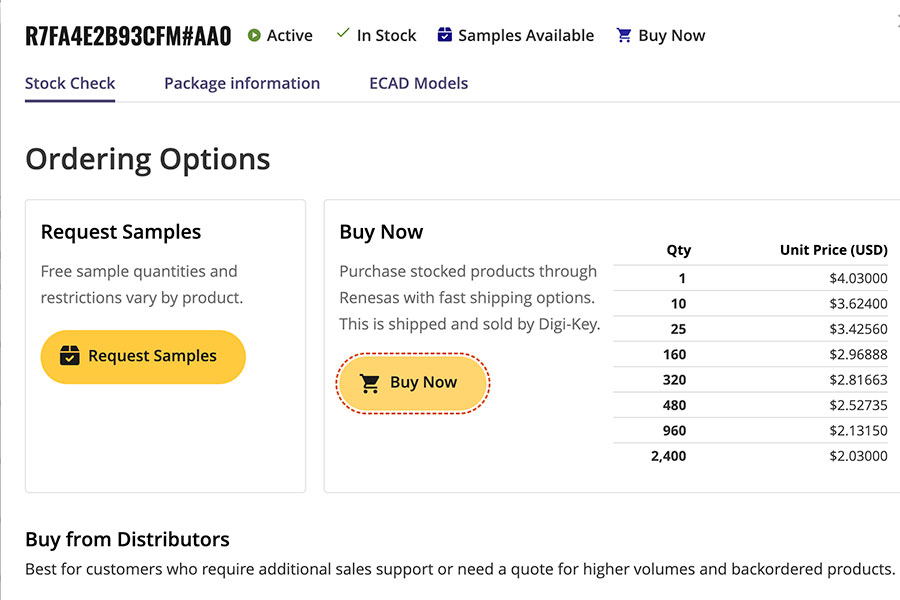 Step 2 Click 'Buy Now' to add products to your shopping cart.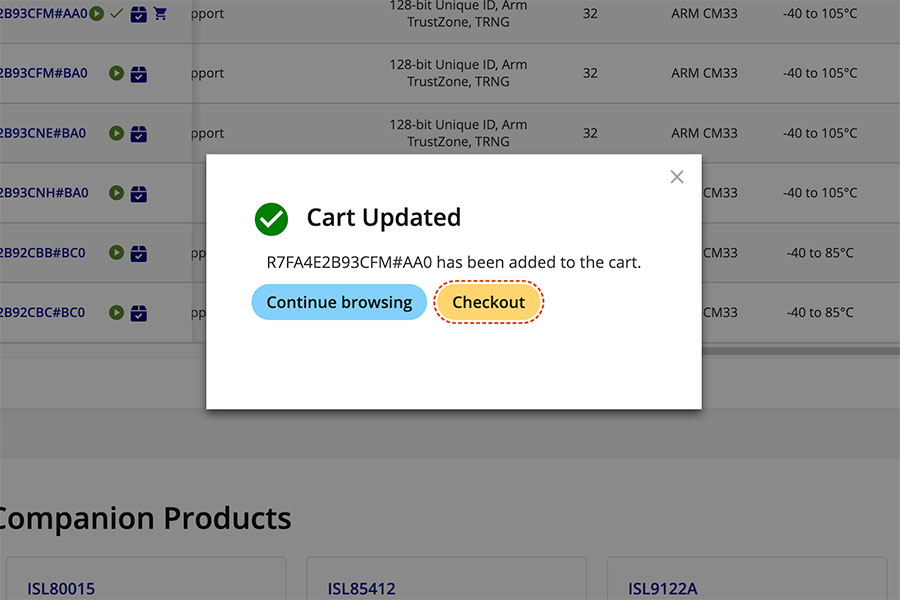 Step 3 Click 'Checkout' and complete your order.
Featured Products Now in Stock
Here's a selection of the products available for buying direct from Renesas. Click here to shop for all other products.